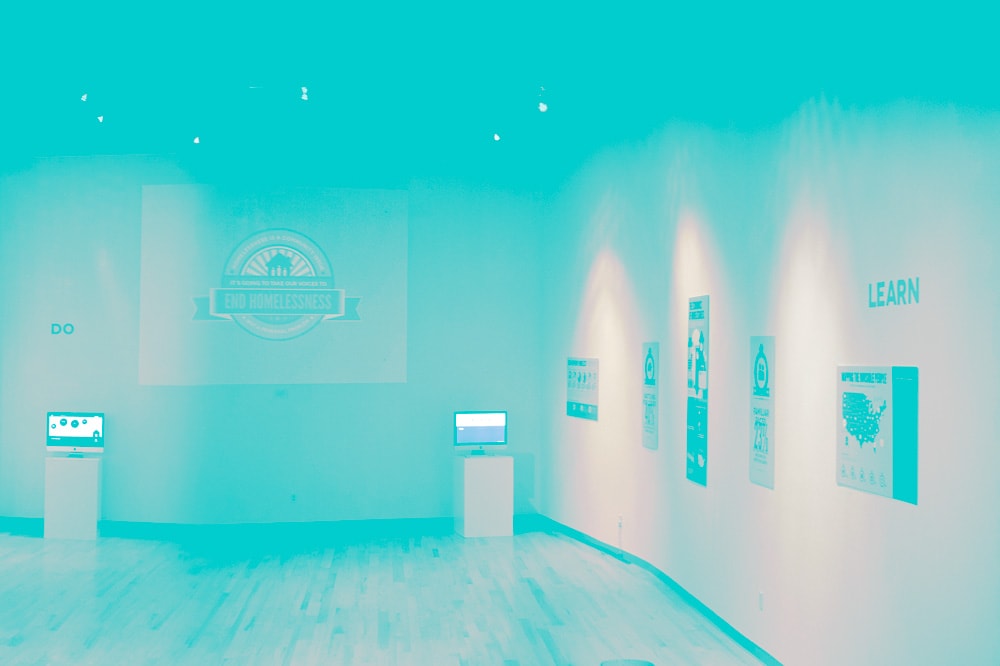 Hidden in Plain Sight was birthed out of my desire to personally understand the issue of homelessness. In my interactions with people (mainly college students), I realized that this was a part of the American society that I knew very little about. I hope that by airing the issue through the lens of design, people may become a bit more enlightened about homelessness so that they may think, feel and act positively when they encounter the issue.
Technically, this was both an exciting and challenging undertaking. It was the first real multimedia project that I single-handedly managed from concept to execution, and it led me to harness skills in programming, website development, infographic design, animation and many more.
The project seeks to elicit a positive response to homelessness by finding more engaging ways to explain the issue to a lay audience.
Hidden in Plain Sight builds upon concepts in design and social science to create a cohesive, educational and entertaining experience. Information graphics are used to educate the audience on the expanse, causes, and challenges of homelessness; posters and video animations help people understand the personal struggles of people dealing with homelessness; interactive games serve as a means to inspire people to take action that can improve their understanding of the issue, and help those who are affected.
2017 | "Face of Homelessness exhibition," Evansdale library, West Virginia University, WV
2017 | "Stories of Homelessness," SECAC conference, Columbus, OH
2016 | "Here To There," Huntington Museum of Art, Huntington, West Virginia
2013 | "The Role of Technology in Designing for Social Change," SECAC conference, Sarasota, FL.
"The Role of Empathy in Designing for Social Change," SECAC conference, Sarasota, FL
2013 | "Hidden in Plain Sight," Laura Mesaros Gallery, West Virginia University
About the Creator

Kofi Opoku
Graphic Designer / Educator
West Viginia University
Kofi Opoku received his MFA from West Virginia University and his BFA from Kwame Nkrumah University of Science and Technology in Kumasi, Ghana. His specialties include web and interaction design, and computer animation. He is interested in how design strategies and technologies can help to improve understanding of complex human issues.

Kofi began his design career as a graphic designer and animator, working in startup advertising agencies, production, and publishing houses. His interest in creative strategy and brand development subsequently led him to serve as an Art Director at Origin8 Saatchi & Saatchi, the Ghana affiliate of the global advertising firm Saatchi and Saatchi. His work spans a wide range of media including print, video, web and interaction design.